Oldham Minibus Hire - 0161 401 0001 Mobile 07843 136 472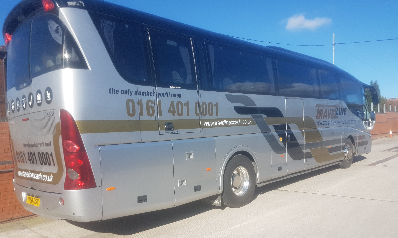 Travel Line Minibus & Coach Service is a minibus hire company that offers the best low cost minibus & Coach hire in Oldham. It is also a minibus hire company that hires out minibuses that can cater to the needs of between five, sixteen & 24 passengers. Each minibus is air conditioned and wheelchair friendly and is also the latest models. Travel Line Minibus & Coach Service specialises in different minibus hire services like
·

airport transfers

·

sporting events

·

nights out

·

day trips

·

school transport

·

private contracts





Travel Line Minibus & Coach hire remains open for business 24 hours in the day and seven days in the week and it also makes a thirty minute courtesy call prior to picking you up from your address. Travel Line Minibus & Coach Service also caters to special requests and employs well presented and licensed drivers. Whether you need a minibus for short or long distance travel this is one company that can provide you with an opportunity to travel safely and in complete comfort. The company also provides prompt services and its tariffs are also very low.
To know more about this minibus hire Oldham company and its rates, you can fill out their online contact form and you can also call the company on the phone by 0161 401 0001.


Get a quick quote, Fill in the details below and we'll email you back with a quote !